Want to work for a young, innovative organization and help us change the world?

We are looking for enthusiastic individuals who are excited to redefine volunteering.
OneDay recruits on a regular basis for a variety of job, internships, and various volunteer positions.
Intern/ Volunteer Position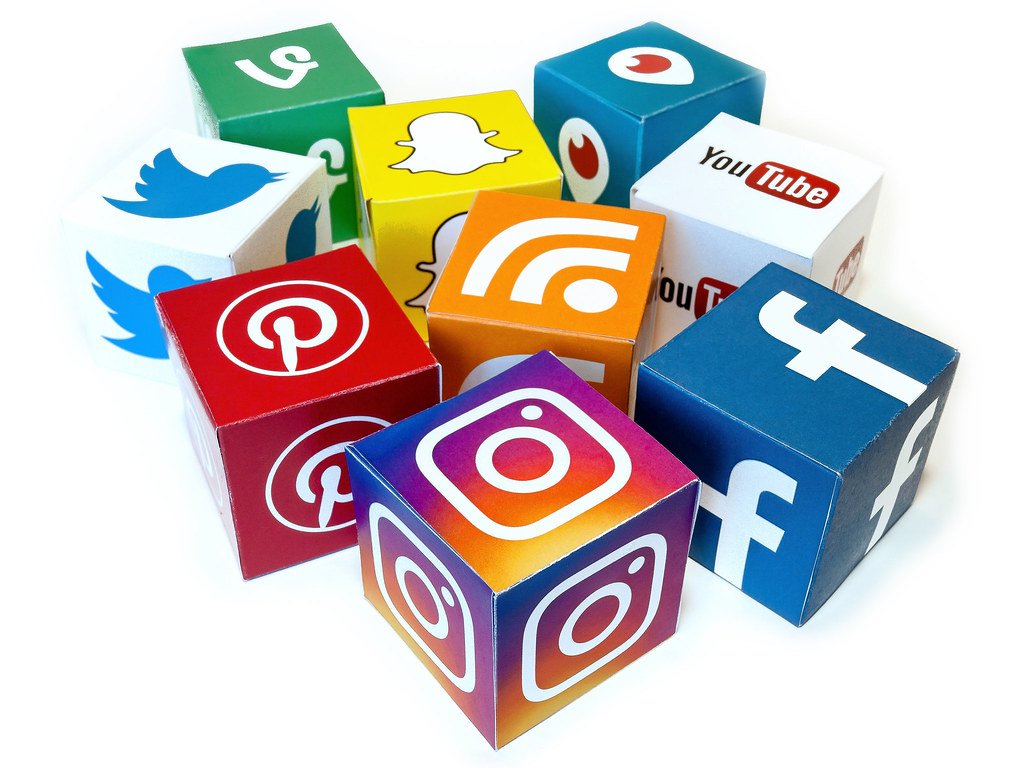 Staff Member - Haifa Branch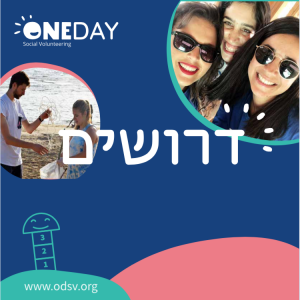 Staff Member - Be'er Sheva Branch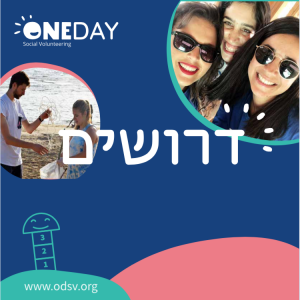 To apply—fill in the following information and select the position you would like to apply for.