Event Details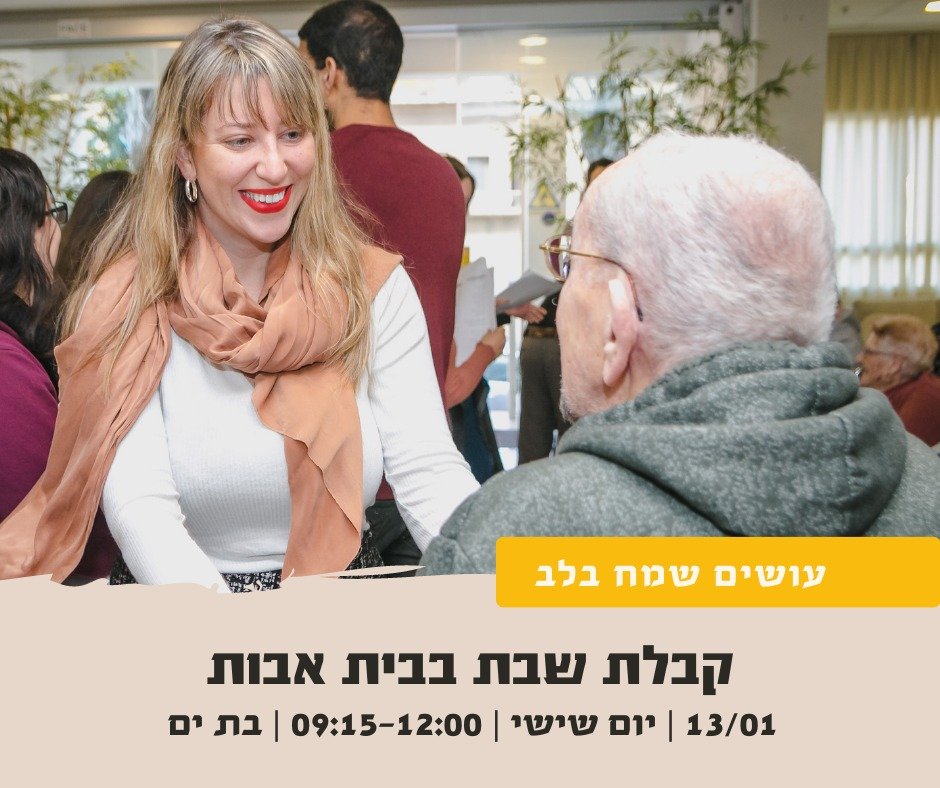 Join us for an amazing and special activity! Join us for a unique musical event, during which we will sing, dance and have fun with the residents of a nursing home. Have fun while making others joyous before the weekend!
Your arrival to the volunteering activity is independent. Therefore, if you are coming by car, we would appreciate if you could update us so we can help other volunteers arrive.
Then as is our motto, we will head out to a fun gathering. Your ticket confirms both the volunteering and social aspect.
Kabbalat Shabat with the elderly in Bat Yam
Organized by:

One Day Social Volunteering

When:

9:12-12:00

Venue:

Bat Yam

Phone:

051-287-8702

Email:

tlv@odsv.org